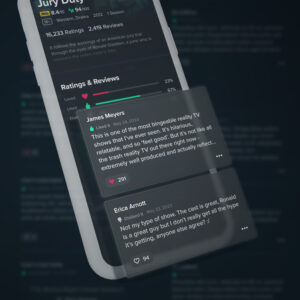 We've all experienced that split-second change of heart after reading a compelling review online. It's incredible how reviews and ratings shape our choices, and it's no different when it comes to deciding what to watch next. 
Loved it? Hated it? Let everyone on Reelgood know.
Reelgood now lets you share your reviews for movies and TV shows on the web and Reelgood iOS app. We believe in the power of community-driven content, and we want you to be an integral part of it!
How It Works: 
Leaving a review is simple:
1. Scroll down on the movie or TV show of your choice.
2. Click on the "Share your thoughts" button.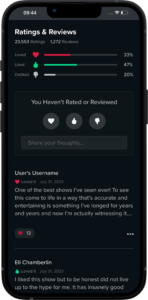 3. Write your review, mark it for spoilers if needed, and hit the "Done" button.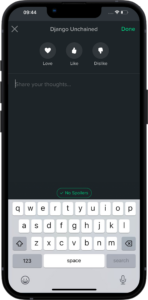 4. Show appreciation for other users' insightful reviews by giving them a heart.
This is your chance to help shape our community and assist people in finding the next great thing to watch! Your reviews will not only help fellow users make informed decisions but also create a vibrant community of movie and TV enthusiasts.
Try It Now!
Update your Reelgood app or visit our web platform to start sharing reviews today! Let's create a place where movie and TV enthusiasts can unite, discover, and celebrate the best of entertainment!