Meet Isabel Riofrío, Reelgood's Marketing and PR Analyst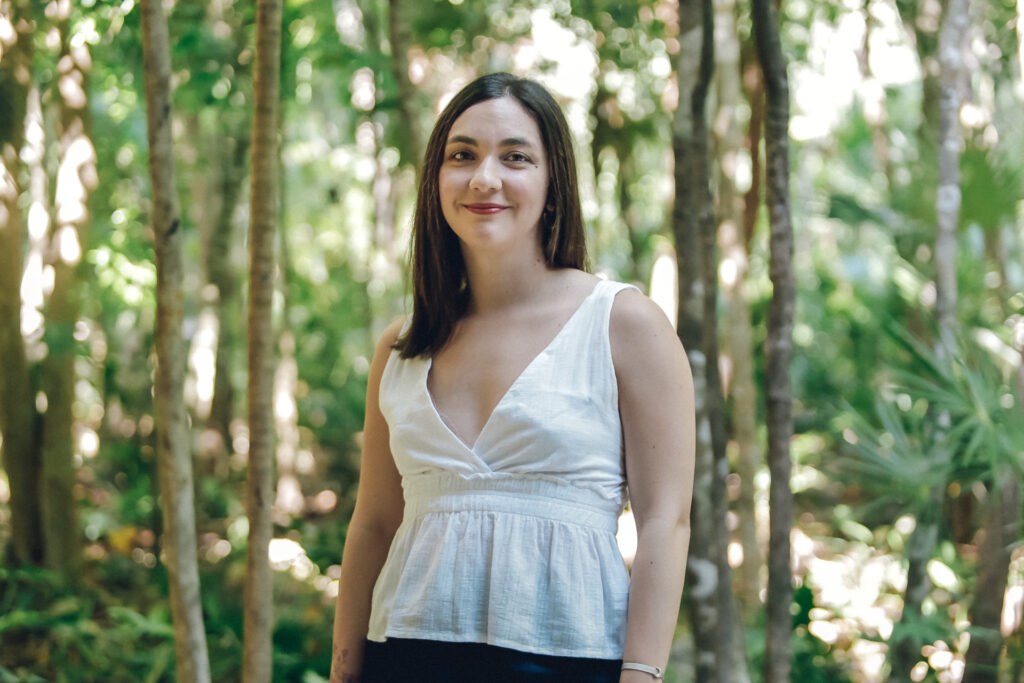 At Reelgood, we believe that we are shaping the future of tv. How people watch tv — and movies— is one of the things that interests us most and drives our product forward in an effort to help people discover content they actually enjoy. We recently checked in with Isabel Riofrío, our Marketing and PR Analyst, to find out what challenges her and how her role as a storyteller is instrumental to Reelgood's goal of making streaming a more democratic way of discovering new content.
Isa, what is your role at Reelgood? When did you join the team? 
I'm a Marketing and PR Analyst. I joined the Reelgood team in November of 2021. 
What can you tell us about your role? 
In my role, my main goal is to increase the visibility of Reelgood's mentions in the media and turn the company into a trusted source through its data quality.  As a marketing analyst, I focus on transforming our data insights into stories that can help stakeholders better understand the entertainment and streaming industry. 
What challenges do you face in your role, and how do you solve them? 
One of the biggest challenges is maintaining a creative flow to build a strong storyline from the data we pull from our Data Analysis team. This includes really understanding the narratives journalists and their outlets seek to better explain the streaming landscape. 
To overcome these challenges, I need to keep up with the conversation around the significant trends in the industry through the news. I work with Daniela Velasco, our Lead Data Analyst, to identify trends and weekly top lists for PR purposes. Brainstorming together is one of the essential tools of support we have on the Marketing team. 
What's interesting to you about streaming? 
It's interesting to see how people interact with the amount of content streaming offers and how users rely on services like Reelgood to manage and enjoy their subscriptions. Streaming is part of most people's daily routine, so Reelgood's staff devotes a lot of time to watching the trendiest content to see what people are into.  
Streaming feels like the future of tv — is it? 
Streaming is becoming the future of TV, and Reelgood is playing a central role in this. 
Our app and website allow viewers a more democratic way of discovering new content as fast as possible. We deliver on the promise that finding the best shows and movies amidst an abundance of choices is meaningless if it takes hours to decide what to stream. 
Our all-in-one streaming guide is helping cord-cutters spend less time every day searching and more time watching their favorite movies and shows.
What trends do you see in the major streaming platforms? 
Streaming TV is accelerating growth amongst mobile users and the next generation of TV viewers. Subscribers want to engage with the content they consume daily. They want to recommend it and share it on social media. They want to find new content that reflects what they like. 
What do you think is the biggest challenge the streaming industry faces? 
One of the biggest challenges is providing accurate information to subscribers that reflect the real-time streaming availability of a plethora of content across hundreds of streaming services.
Data is a huge part of Reelgood's products. How does your role play a part in it?
Data is at the core of what I do on the Marketing team – we know that data is a crucial aspect of our business. 
From a consumer perspective (B2C), data allows me to report on the most popular movies and TV shows across all SVOD and AVOD services with our weekly Top 10 ranking. From a business perspective (B2B), data allows me to craft PR campaigns that help deepen the analysis of the streaming industry and serve as a tool for Reelgood's clients and other companies to make data-driven decisions. 
Reelgood is known for being innovative — can you share your thoughts on why this is and how you contribute to Reelgood's continued success?

Reelgood is redefining how we watch TV, and it's doing it with the help of a fantastic team of young professionals. On the Marketing and PR side, I hope my job contributes to having Reelgood gain more users every year and position the company as an expert in the streaming industry. 
What inspires you in your personal life? In your professional life?

I have come to understand that my strongest motivation is to have a clear intention and purpose every step of the way. My intention to live a peaceful life inspires me every day in my personal. In my professional life, I intend to drive solutions that can help Reelgood grow. 
Finally, what movies or series have you recently enjoyed streaming?