Is Netflix's ad-supported tier missing hundreds of titles?
Viewers subscribed to Netflix's ad-supported tier might find something missing this week — namely three of the platform's most popular titles — Bullet Train, Where the Crawdads Sing, and Uncharted.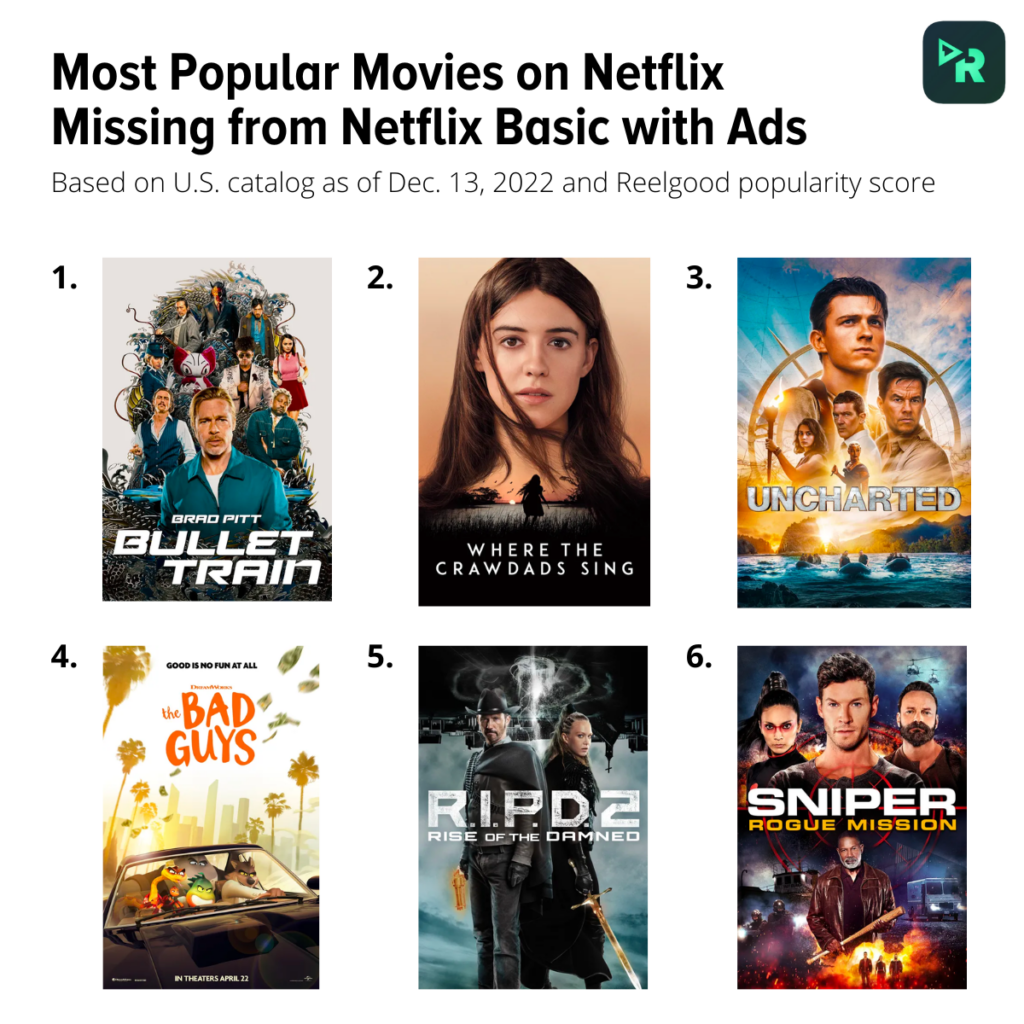 In fact, as of last week, Netflix's $6.99 "Basic with Ads" plan seemed to be missing 245 movies and 118 TV shows, according to our data.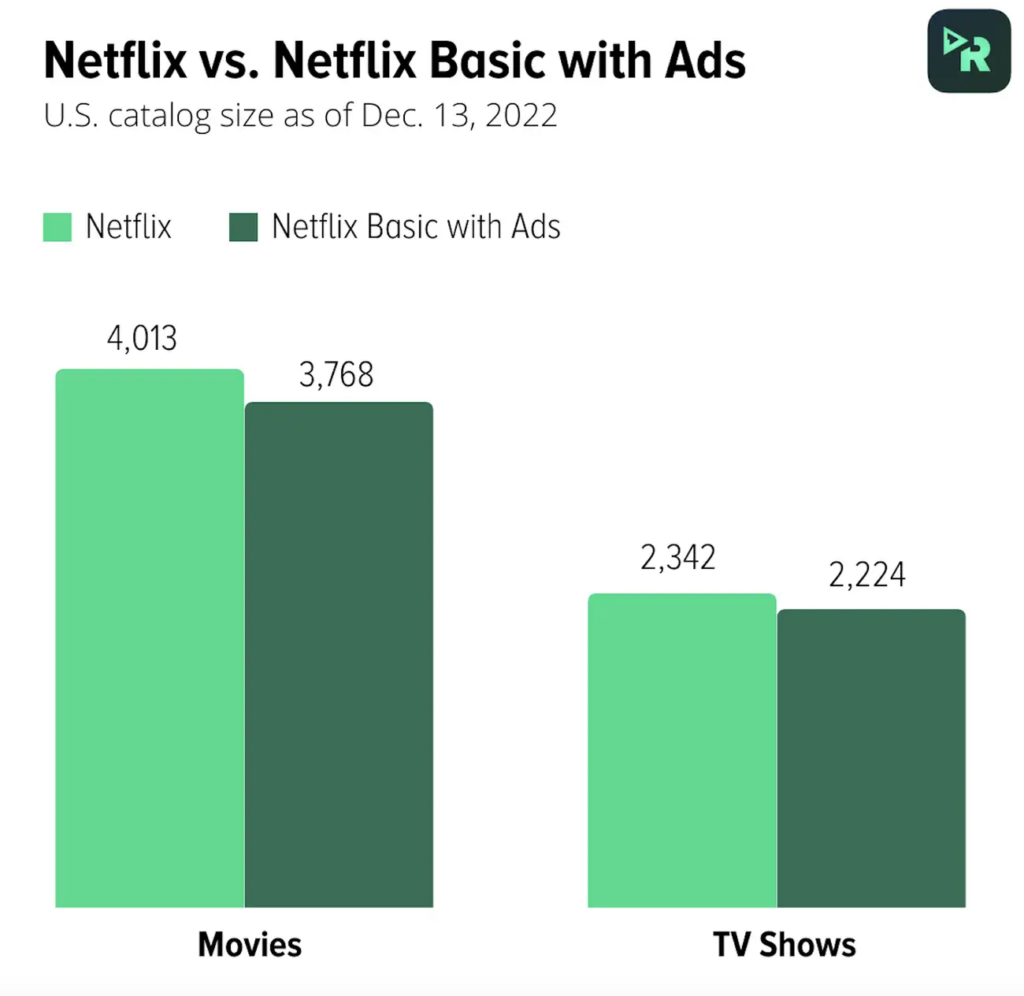 In addition to the missing movies, the ad-supported tier was also missing popular TV shows like The Walking Dead, Peaky Blinders, and The Last Kingdom.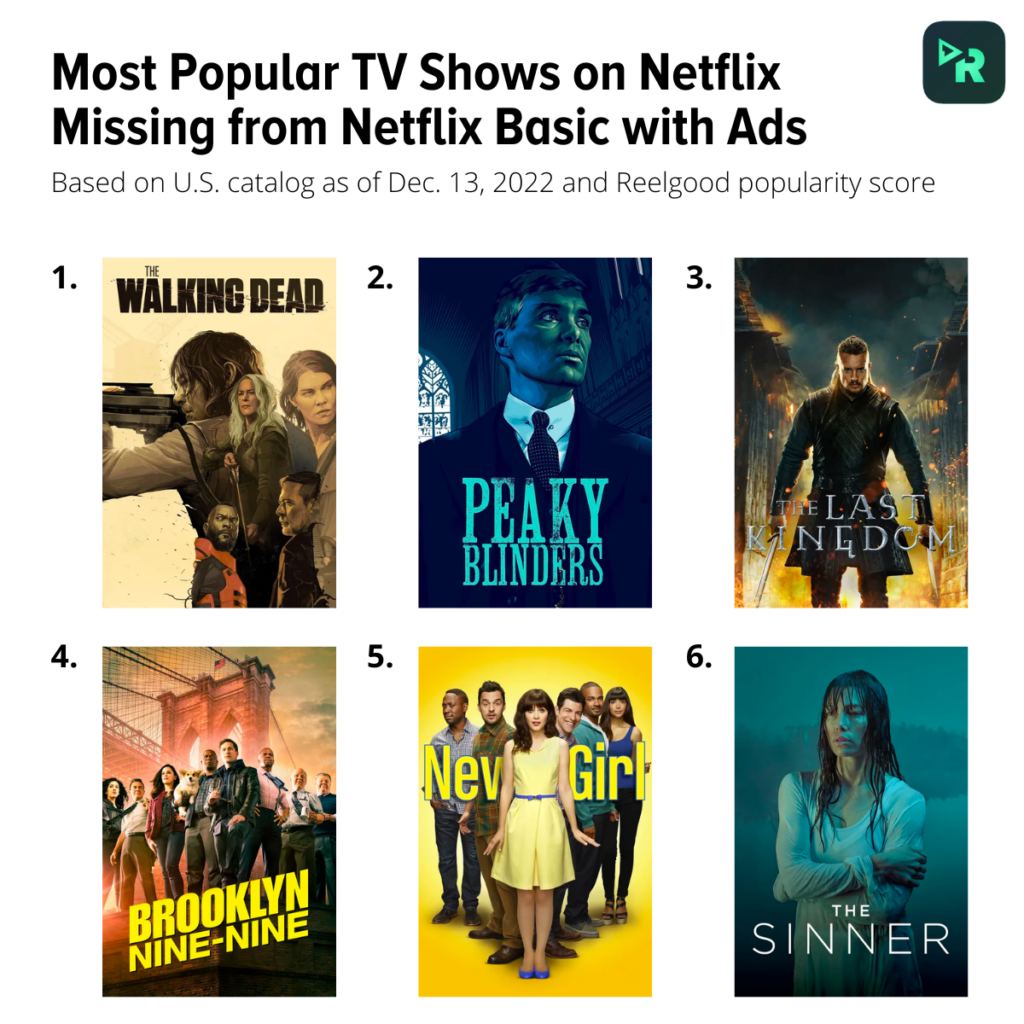 While ad-supported subscribers in the U.S. are still getting 3,700+ movies and 2,200+ TV shows, the absence of these top titles seemed like a cause for concern.
However, according to Netflix, the missing titles are due to a licensing issue with the streamer and they're currently working on making them available as soon as possible.