Reelgood For Business Newsletter #4 (June 2022)
In today's newsletter:
The original 'Top Gun hits #1 in streaming
Could 'Bob's Burgers' help save theaters?
Top 10 Charts 
Happy reading,
David
CEO & Founder
---
1. The original Top Gun jumped to #1 on the Top 10 Charts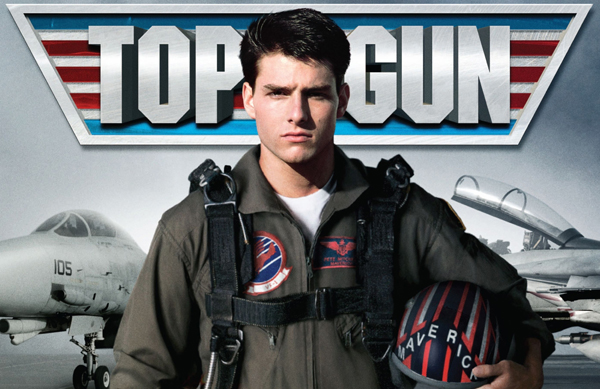 Both Apple's iTunes movie charts and Reelgood's Top 10 in streaming chart saw the original 'Top Gun' movie shoot to no.1 on the list.
Click here to read on Variety.
---
1. Why Bob's Burgers could help theaters, despite soft linear ratings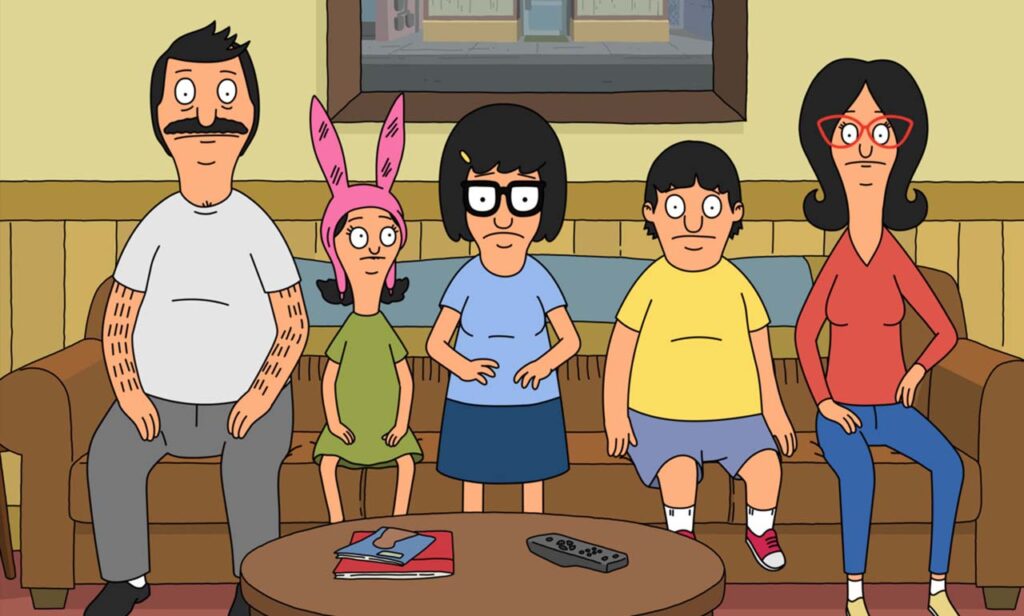 Reelgood data suggests a sizable audience that's eager for the movie's release. Engagement with the series was 1.31 times higher than typical for the show the week of April 13, 2020— just as the pandemic delayed the release of 'The Bob's Burgers Movie'. It spiked again at the beginning of last year when the movie's release plan was scrapped again. Finally, streaming and engagement activity for 'Bob's Burgers' was 1.84 times higher than average in the lead-up to the movie's release.
Click here to read on IndieWire.com. 
---
3.
Top 10 Chart
Want to see what millions of Reelgood users are watching this week? Check out our Top 10 in Streaming, both for movies and TV shows, published weekly by Mashable.
Here's what to stream this week: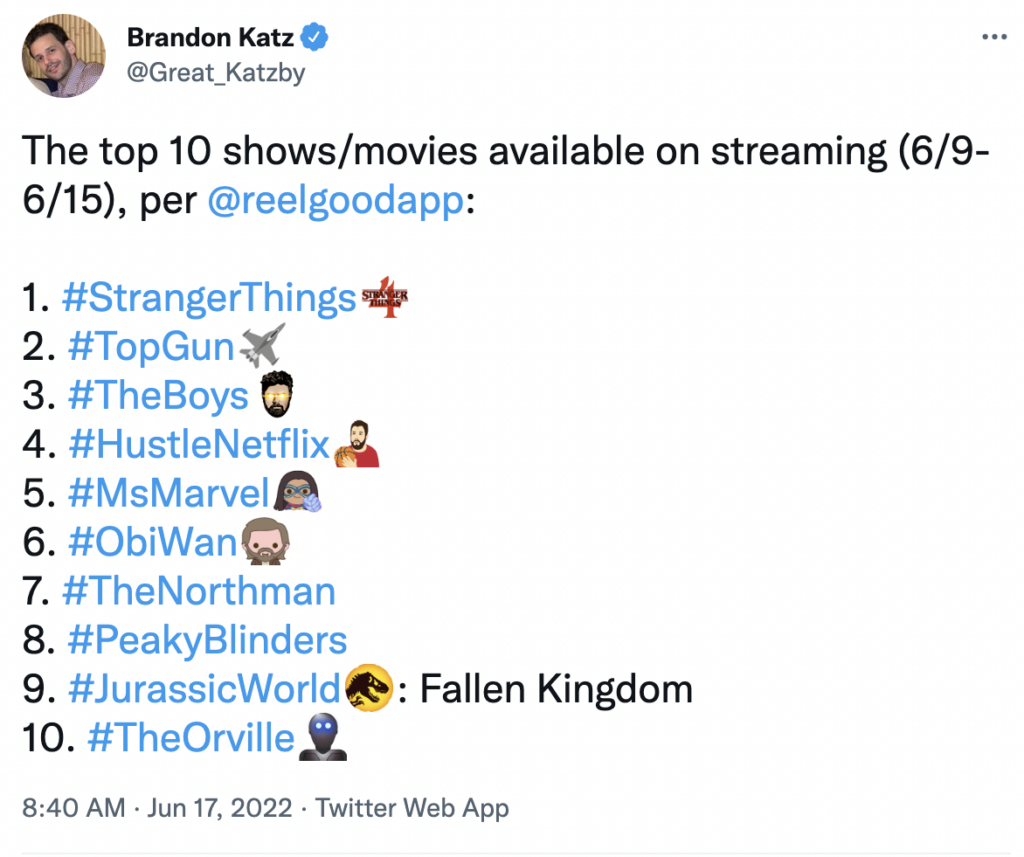 ---
Questions or feedback on this newsletter?
I would love to hear your thoughts on this newsletter or anything streaming-related.
Hit reply, I would love to hear from you.
—David