How much is your streaming service really worth?
With another platform price hike, we break down what subscribers actually get for their money
It's that time again….another streaming service is raising its price.
On December 8th, Disney+ raised its price by $3.00 launching a new ad-supported tier. Viewers interested in a lower price point who don't mind watching ads can now subscribe for $7.99 a month as opposed to the $10.99 per month ad-free tier.
The hike comes nearly one month after Netflix launched its much-discussed ad-supported option of its own and is purportedly an effort by Disney to decrease churn and increase profitability.
With another streamer price increase, we thought we'd break down what subscribers are getting for their money. Scroll down to see how it breaks down.
Now, let's break it down by TV shows and series available on U.S. streaming services. You'll see that we have used our data to differentiate between quality TV shows and high-quality TV shows to give you an idea of the quality subscribers are getting for their investment.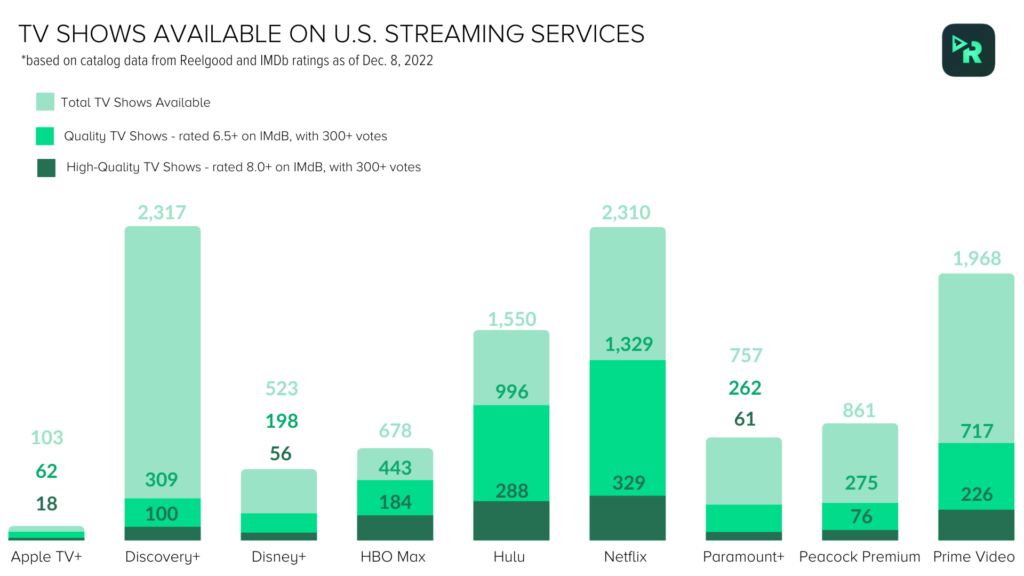 Of those TV shows and series, how many do you get per dollar?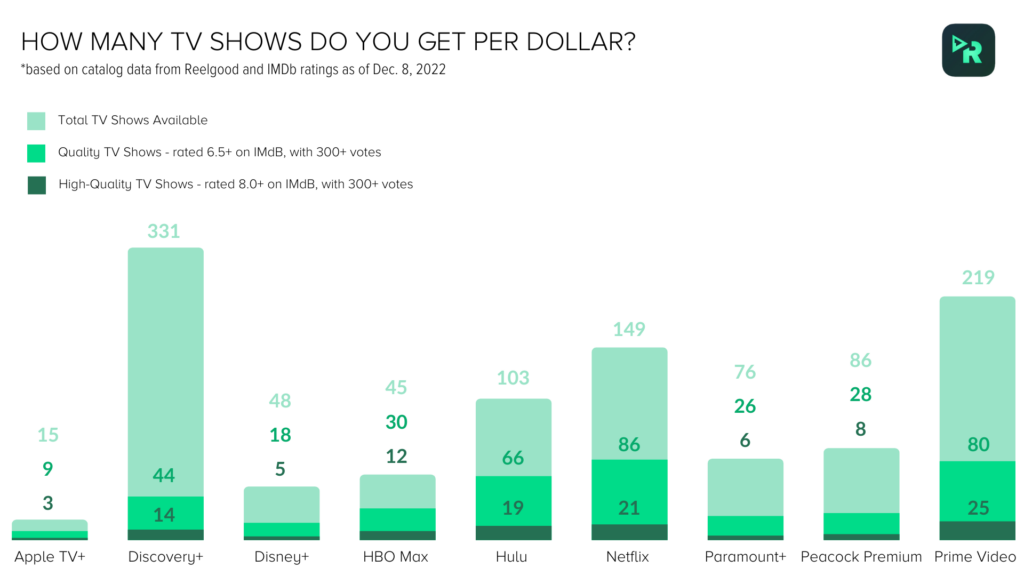 Let's do movies next! Again, we have broken these titles down by quality movies versus high-quality movies.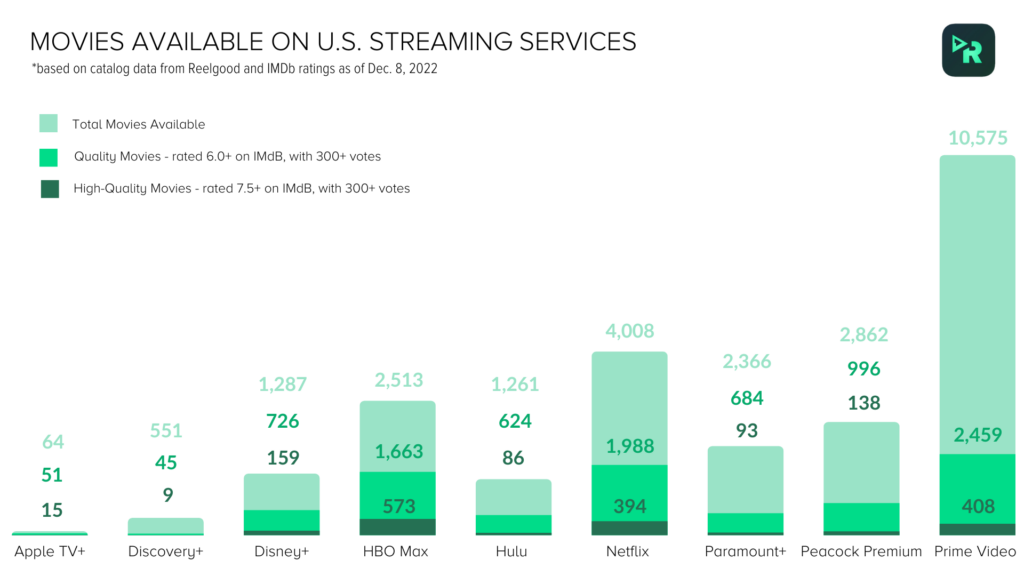 Now, how many movies can a subscriber get per dollar?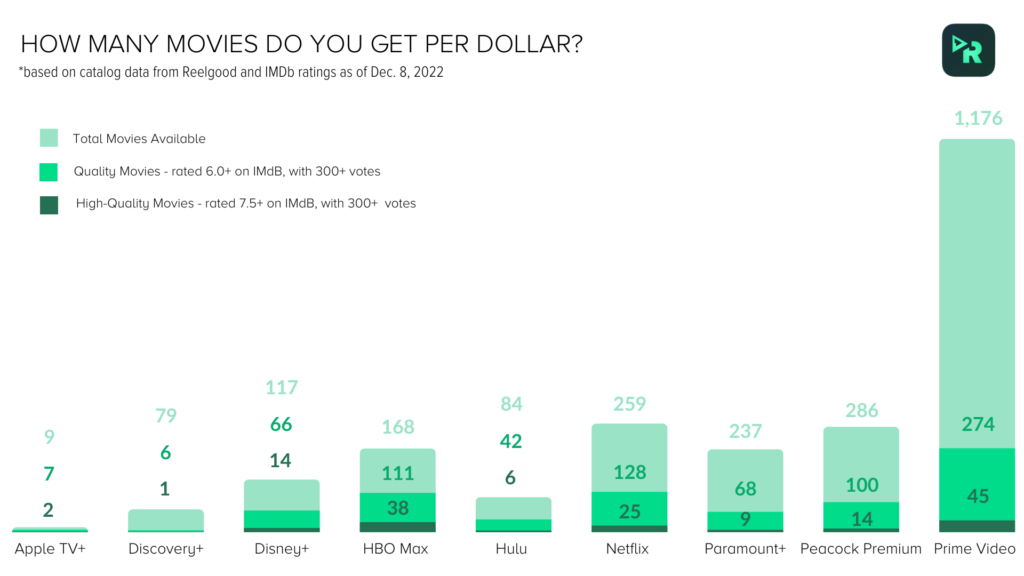 In the end, it always comes down to quality versus quantity and what subscribers are willing to pay for. Nows does that mean subscribers will withstand ads to pay less? We'll have to wait and see.